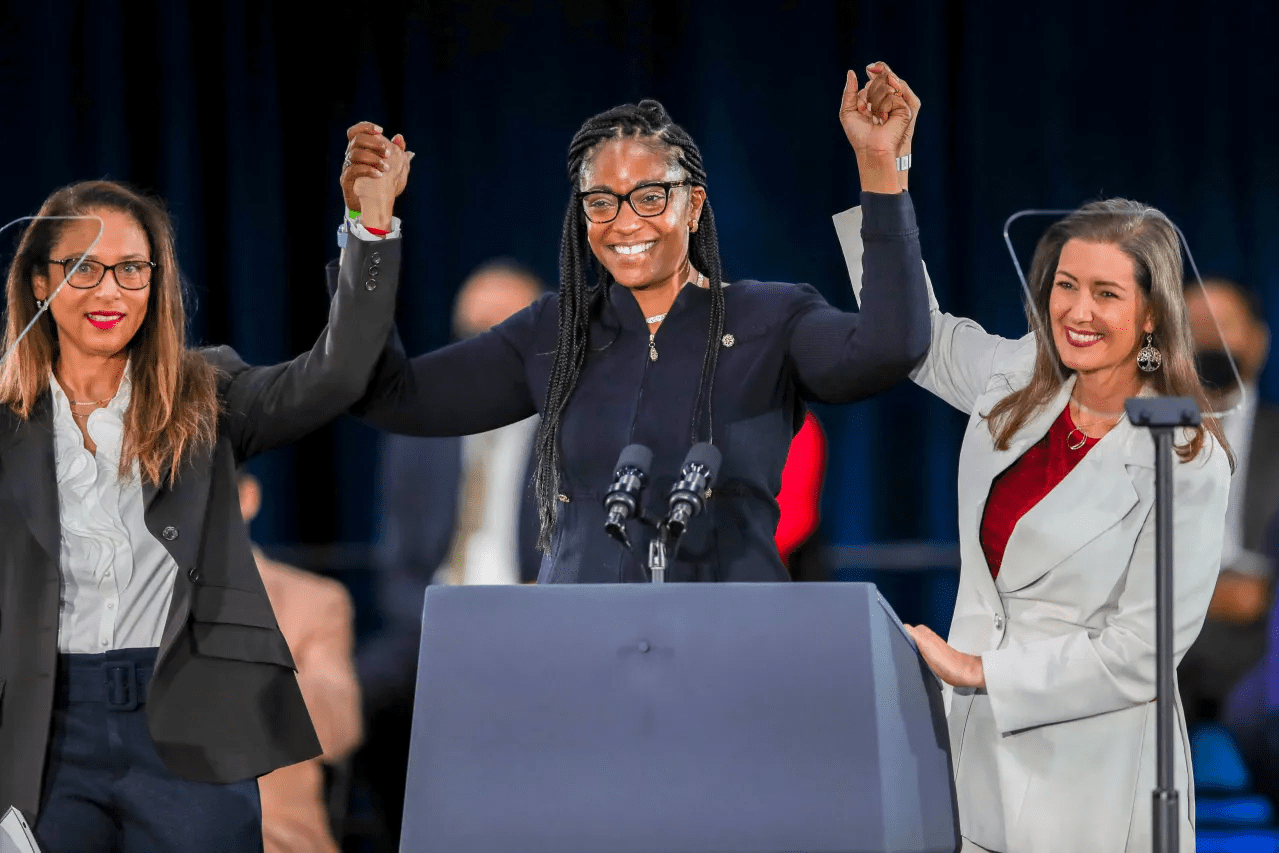 On Friday, August 12, 2022, Vice President Kamala Harris joined Oakland Mayor Libby Schaaf, Assemblymember Mia Bonta, OUSD Superintendent Dr. Kyla Johnson-Trammell, our current CEO Sandra Ernst, and dozens more local leaders to announce a $50M boost to programs giving children from low-income families college scholarships and college savings accounts for 15 years through the Generation Fund. It was a momentous day in the Bay Area!
Thank you to all of our incredible partners and supporters who remain committed to Oakland's Promise to our youth. It is through these partnerships that we're able to provide support via parental financial coaching, advisory and mentorship, internships and community resources for families and students from ages 0 – 25.
With corporate and community support for our organization, we're able to support our brilliant young people in Oakland! They are our future. Join our movement.