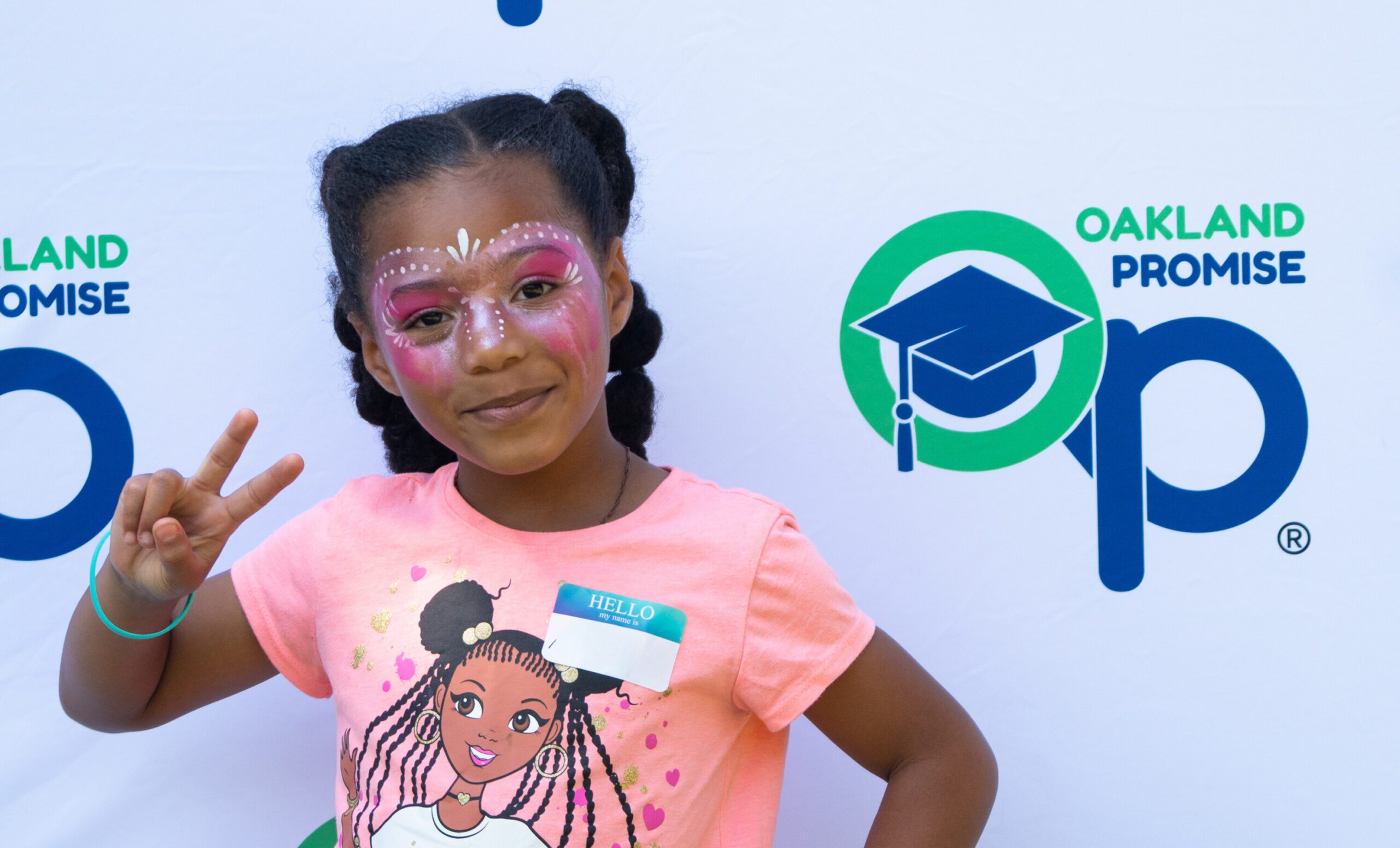 At Oakland Promise, we engage the Oakland community to advance equity and economic mobility through cradle to college and career achievement. This starts with our youngest future scholars and their families.
To celebrate this mission, Oakland Promise welcomed 253 Brilliant Baby families to our annual Family Fun Day at Children's Fairyland, who graciously hosted us. With live music by Raquel Berlind and her SF Latin Band, face painting by Buki the Clown, and story time with Free the Curls author Marissa McGee, it was a truly unforgettable event.


Oakland Promise was joined by 9 of our incredible community partners – First 5 Alameda County, The Unity Council, The City of Oakland's Head Start and Early Head Start, West Oakland Health Council, BANANAS, Lotus Bloom, AssistHub, Family Paths and the OUSD Early Childhood Education Program – who shared resources and information about the life-changing work they're doing.

Along with the City of Oakland and Children's Initiative Accountability Officer Jennifer Cabán, we also had the gracious support of our sponsors Amazon, PG&E, Citi, Credit Karma, Chime, PolicyLink, Vistra, Oakland Athletics, and the Golden State Warriors. 
Finally, we're so deeply appreciative of Children's Fairyland for hosting our beloved community! The heartfelt connections formed during Family Fun Day will leave a lasting impact thanks to the countless community partners and supporters who joined us on this special day. 

Thank you for celebrating with us!  We look forward to continuing to strengthen our communities together.